The Walker College of Business is truly engaged in our community, both locally and globally.
Recent Activities & Accolades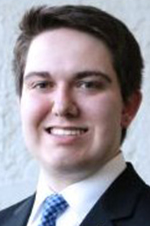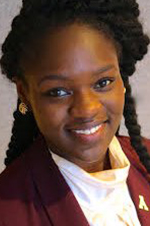 This summer alone, we brought to campus the 14th class of the Martha Guy Summer Institute for Future Business Leaders, and we sent students abroad–including, among other trips, a visit to Chernobyl 31 years after the nuclear disaster and to Bermuda for life-changing experiences.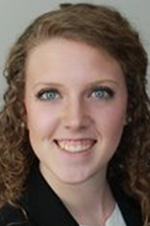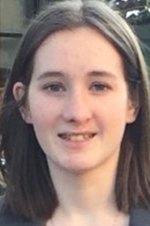 Our students, faculty and staff are award winning. Since my last update, accounting major Jonathan Mauldin was named a Plemmons Medallion winner; marketing major Jae Amoah and finance major Hollie Brown each earned a Brooks Leadership Award; and marketing major Ashlee Harvey was honored as the student employee of the year. Read more.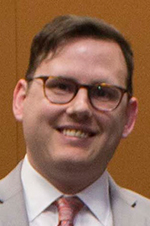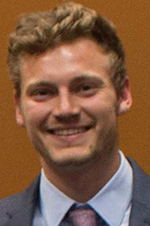 James Marlowe, an accounting and finance double major, and Trey Worley, an economics and management double major, were named Walker College student of the year, and thirty more earned high honors. Read more.
Pictured at left, from left, top row: Jonathan Mauldin and Jae Amoah, middle row: Hollie Brown and Ashlee Harvee, bottom row: James Marlowe and Trey Worley.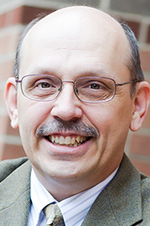 Dr. Martin Meznar has been named Associate Dean for Global and Civic Engagement in the college. In his newly expanded role, he will lead initiatives that are critical to our students' Appalachian education, including global learning, understanding diversity and inclusion, and sustainability.
Four faculty members earned 2017 Sywassink Awards for Excellence. Dr. Ron Marden received the award for excellence in teaching; Dr. Carol Kline was honored for her research contributions; and the award for excellence in service was presented to Dr. Betty Coffey. Rachel Keller was honored as the outstanding non-tenure track faculty member.
Haley Childers, our director of marketing and communications in the college, received both the 2017 Sywassink Staff Excellence Award and a 2017 Appalachian Staff Award for her extraordinary service commitments to Appalachian State University and communities.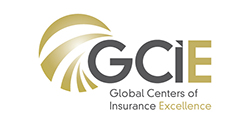 Our Risk Management and Insurance Program was named a Global Center of Insurance Excellence; Appalachian is one of only twenty schools to earn the honor.
Indeed, Appalachian is a leader in innovation, engagement, and impact.
Upcoming Events
As we close the remaining days of summer, residents and students alike will consult the College of Arts & Science's page to learn about opportunities near campus to experience perhaps this summer's most noteworthy event–the August 21 solar eclipse.
On Tuesday, August 22, we will once again welcome our students to campus with a reception in Peacock Hall. Students will find coffee and pastries in the Boyles Lobby, fellow students to greet in the Broyhill Commons, and–new this semester–a photo booth to help them demonstrate their uniqueness as part of our campus family.
Our campus will once again bustle with teaching and learning, networking, development and growth in just a few short weeks. Our calendar at business.appstate.edu displays a thorough list of upcoming activities, including the September 8 Business for Good event, where our faculty and staff members grow in their ability to teach the intersection of community preservation and the triple bottom line; the fifth annual Walker Business Connections on September 27; a Homecoming / Walker College GameDay tailgate on October 7; and the Carole Moore McLeod Entrepreneur Summit and idea pitch contest on November 10.
Great things are happening at Appalachian. I hope you will continue to be part of our story and stay connected through our Instagram, Facebook, LinkedIn and Twitter pages.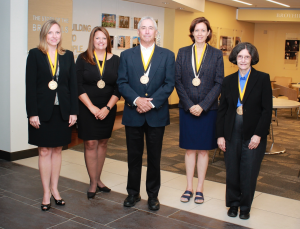 Tags: