This edition of the Walker College of Business Dean's Update is one in a series of monthly publications for Walker College faculty, staff, stakeholders and Appalachian State University community members. Please share your news items for inclusion in this and other publications of the Walker College of Business. For up-to-date information, please check the news section at business.appstate.edu.
While attending a recent conference hosted by our accrediting body, AACSB, I had the pleasure of listening to former Xerox Chief Scientist John Seely Brown. At the heart of Mr. Brown's plenary presentation to over 600 business deans from across the world was a core truth, "You cannot use a hierarchy to compete with a network."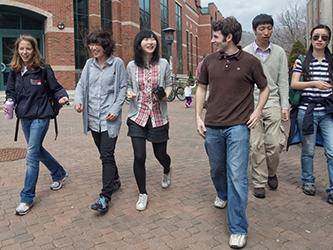 Our network is central to the Walker College's work of delivering transformational educational experiences, and although our activities are supported from the top down, the work across the network sets us apart. Our seven active advisory boards inform our curriculum with industry expertise; faculty members collaborate with research peers across state and national borders, and our students reap the benefits. The Walker College is growing because of our willingness to embrace innovation across the board. Although it's my great privilege to raise and allocate resources appropriately and guide where guidance is desired or required, the work happens in the network. Pictured are Fudan University delegates with Appalachian students on campus as part of the Holland Fellows Program for Business Study in China.
Our network includes: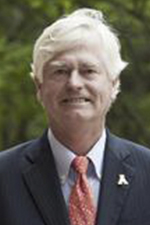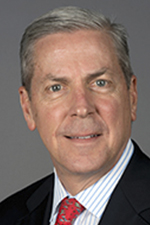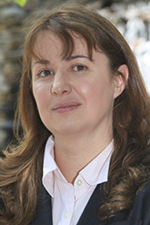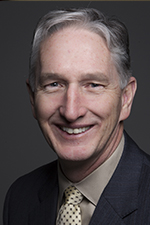 I encourage each of you to engage with our growing Walker College network, and to do so often. Approaching opportunities include the March 24 Boyles Lecture featuring Wells Fargo Senior Executive Vice President of Wealth Management and Investment David Carroll and our own David Thompson delivering luncheon comments, and the April 8 Global Opportunities Conference featuring Interface's VP of Sustainability Erin Meezan. Yes, they're in our network, too. Pictured left-right are Dave Wood, Erin Meezan, David Carroll and David Thompson.
While our students are enjoying spring break this week - whether participating in college faculty-led travel abroad adventures in Costa Rica and England or spending well-earned rest and relaxation time with friends and family, they are a part of growing our network, too, through their myriad connections - parents, brothers and sisters, coworkers, and friends. These connections with others are paramount. Take time to celebrate your friends. Happy birthday to Walker College team members celebrating this month:
March 8 - Loring Wright Tilley, Management
March 9 - Wendy Deng, MBA Program
March 12 - Leigh Dunston, Finance, Banking & Insurance
March 12 - Ivan Roten, Finance, Banking & Insurance
March 15 - Larry Miners, Economics
March 16 - Heather Dixon-Fowler, Management
March 21 - Jerry Fox, Management
March 22 - Unal Boya, Marketing
March 22 - Barbara Rule, Marketing
March 27 - Lynn Compagnone, CIS & SCM
March 28 - Kathy Graham, Academic Advising
March 30 - Michael Dotson, Marketing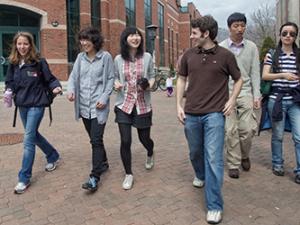 Tags: