Peacock Hall is comparably still this week, as our business students are enjoying spring break, many participating in college faculty-led travel abroad adventures to China, England, Cuba and Iceland, others spending well-earned rest and relaxation time with friends and family. I am utilizing the relative quiet to reflect on the many activities and achievements of our students and faculty this semester, to-date.
Broyhill Fellows, pictured from left, are undergraduates Mac Shelton, Charles Plummer, Hollie Brown, John Mosser and Jarrett Jacumin.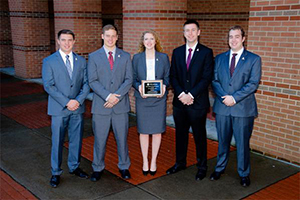 To name a few, our Broyhill Fellows have once again won the regional CFA Research Challenge, leaders from our Beta Alpha Psi chapter placed second in a regional community outreach competition, and twenty three high-performing students were invited to join the Walker College honors program. The practical experience our students are gaining inside and outside the classroom, through competitions, co-curricular programs and research, help them develop into graduates who will continue to be a source of our pride.
Pictured below are alumnus Moss Withers (Realtor of the Year) and alumna Stacy Robinson Reedy (CFO for North State Bank)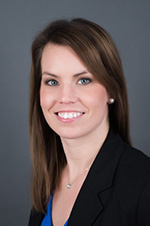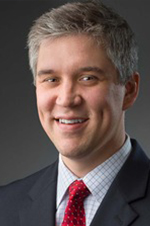 Recent alumni accomplishments include an accounting alumna named CFO for North State Bank; an MBA alumnus featured locally for National Entrepreneurship Week; a finance and economics alumnus named realtor of the year; and a marketing alumnus providing insight on international advertising for the Huffington Post. Many alumni choose to serve the college on advisory boards, like the newly established advisory board to guide sales marketing programs, and others give back through financial support of Walker College programs that have made an impact on their lives (finance alumni recently celebrated the successful completion of the David A. Thompson Professorship in Applied Investments).
Pictured below are Associate Professor of Economics Ji Yan, left, with Eastern Economic Journal Associate Editor Diego Nocetti.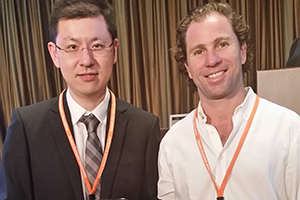 While Delbert Goff will be the first to hold the Thompson professorship, many of our faculty members are acclaimed researchers (Economics Professor Ji Yan earns Eckstein Prize), and our staff members lead programs that help our students develop (International Programs Coordinator Meredith Pipes was featured for her work). Excellence in teaching remains an Appalachian hallmark, and our professors have extensive experience in their subject matters (E. Stuart Powell Jr. shares his insurance knowledge with students). We hire only the best of both teachers and researchers as new faculty members (Lori Medders named Freeman Distinguished Professor of Insurance), ensuring an outstanding education for future Appalachian business students.
I encourage each of you to engage with our students and faculty in the Walker College, as well as your fellow alumni. Approaching opportunities to return to campus include the March 31 Boyles Lecture featuring Wells Fargo Chief Economist John Silvia and the April 7 Global Opportunities Conference, which will highlight the importance of sustainable practices in environments around the globe.
Keep us informed of goings on by submitting news and sharing stories through our website. Read your fellow alumni class notes, and visit Appalachian often. Follow–and invite your friends to follow @walkercob on Facebook, Twitter, Instagram and LinkedIn.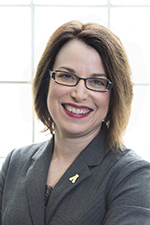 Heather Norris, Dean
Walker College of Business